Answers
Sep 15, 2021 - 09:23 AM
Thanks for your question.
When you're looking to drive new traffic to your store there are many different options you can explore. Some require a reasonable budget and some just require your time and expertise around your products. Options range from paying for clicks through Google Adwords or social media advertising on Instagram, Facebook, and other social networks. I'll speak to how to drive Shopify traffic utilizing your product expertise and analyzing the product information that you're competitors are providing since that is what we can help with most.
We can feed you with questions that are being asked related to the products that you're selling and ensure when those questions are asked through Google...that you can rank and get that traffic coming to your store. We will connect with your Shopify store and sync with your products and product categories....and then be able to analyze your competitor's sites to see what product questions are being asked...and feed them to you so that you can provide the best possible answer for those questions. Publishing that content to your site will enable you to rank effectively when people are asking those product questions through Google,....therefore drawing new traffic to your store.
How do you know what product information people are asking about?
Answerbase looks at your products and then analyzes your competitor sites to see what questions customers are asking about the products that you're selling. We then feed you a list of content creation recommendations based on what potential customers are actually asking about....see here: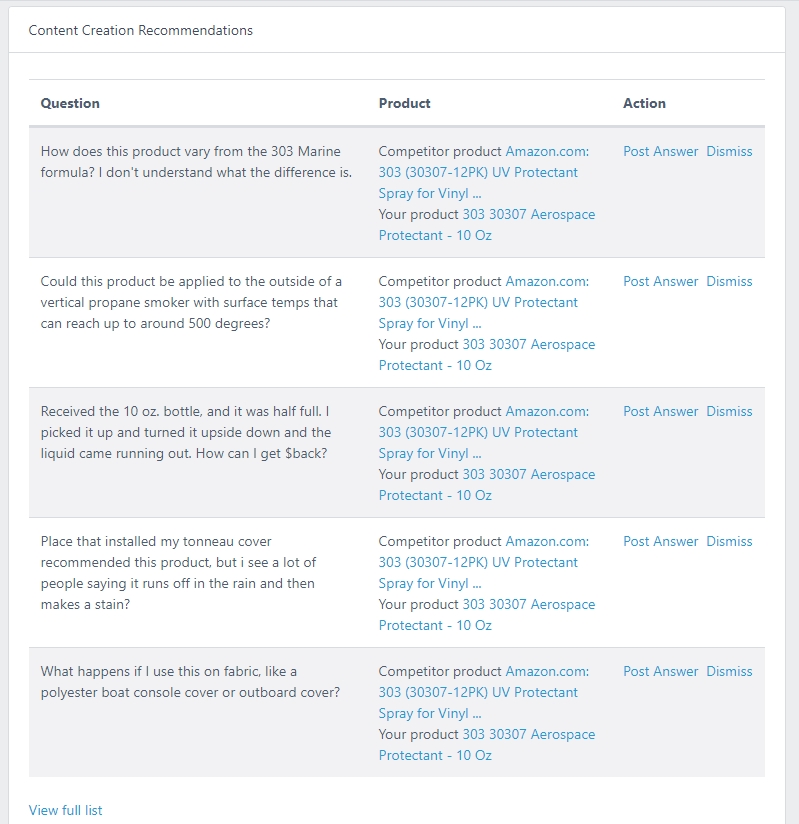 This enables you to know the questions that high-intent customers are asking about your products and you can put your product expertise to work to make sure that you're providing the best possible answers to those questions. If you answer those questions well, Answerbase will help publish them to your site and you'll start to see Google will gobble up and spit out in their results (SERPS).
How does this drive traffic to my Shopify site?
At the end of the day, Google understands that many people go to their search in order to get answres to questions. It's in Google's best interest to ensure that they present the best possible answers to the specific questions that are being asked. In the case of questions related to products, you can provide those answers, rank for those searches, and ensure that Google is sending those high-intent customers who are far down the conversion tunnel to your site...where they can get the answer they're looking for and purchase the product that is solving their problem..
Your product Q&A content can show up in the results like this: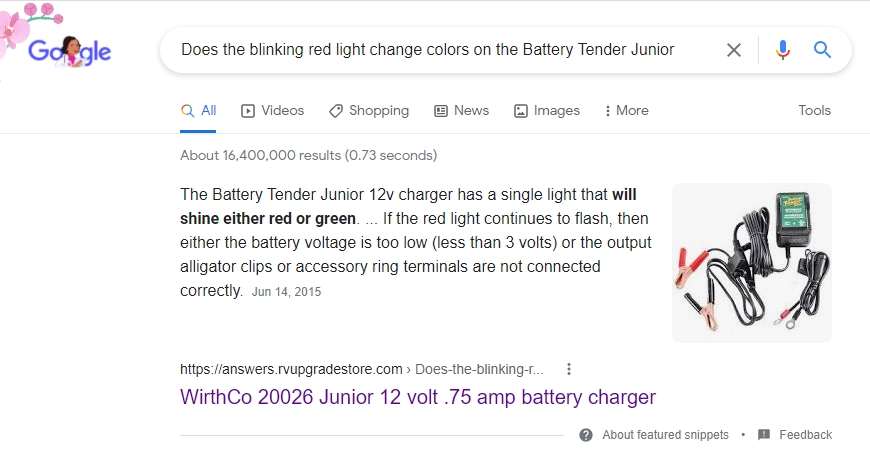 You've probably heard about "long tail searches" and that is what product Q&A enables you to effective serve, content that hits the nail on the head for the long tail searches on Google. Answerbase has seen that these long tail searches are being asked by valuable customers who have high-intent to purchase the product once they get the answer to their question.
We've seen through Answerbase customers that the average lifetime value of customers coming through Q&A content is up to 2x higher than normal Google search visitors.
If you're interested in hearing more about how Answerbase can drive traffic to your Shopify store, you can
Schedule a Demo
and we'll walk you through.