Answers
Jan 06, 2023 - 07:45 AM
When you install Answerbase through the Shopify app, you typically access your Answerbase Administration Site by logging into Shopify, clicking on the "Apps" option and then Answerbase...you'll be logged into your Answerbase administration site automatically.
You may find it easier or necessary for some functions for you to log directly into the Answerbase Administration site, or you may be lead there by some emails that we send you to introduce you to new features. To log into your Answerbase administration site directly, you'll need to create a password specifically for Answerbase so that you can log into the future.
So, when you go (or are sent) to your Answerbase Administration site directly, you'll see this option: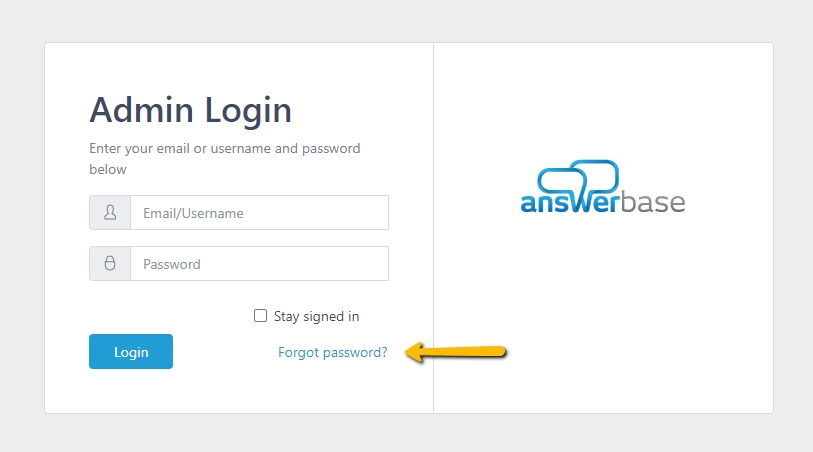 You want to click on the "Forgot password?" option and enter the email address that is your Shopify Administration email. That will allow us to send you a password which can be used for logging into Answerbase in the future.