Answers
Apr 08, 2021 - 02:52 PM
You can adjust the logo that displays on your Answerbase knowledge base within your administration site, but going under "Customization > Logo" in the navigation.
See here: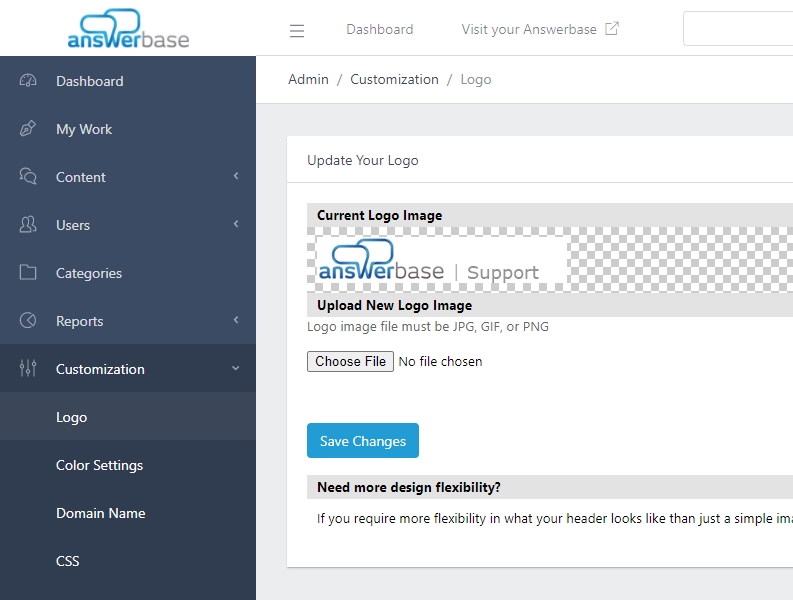 If you don't see that option, you may need to upgrade your plan to a plan that has more customization options available. See the
Answerbase Plans Page
to see the options.