How to Integrate Comm100 with Answerbase on Shopify
Answerbase has partnered with Comm100 so we can ensure that your customers have the best possible experience on your ecommerce site and can utilize the best available channel to get their
product questions
answered. This article goes over the steps that you should take in order to integrate Answerbase with Comm100.
Step 1 - Ensure You Have
Comm100
and Answerbase Installed in your Shopify Store
In order for this integration to work, you need both Answerbase and Comm100 installed in your Shopify store. You'll want to ensure that you have Answerbase's product Q&A on your product page (and collections pages if desired) and also have Comm100's chat installed and enabled on your Shopify site as well.
Step 2 - Go to Answerbase Installation Instructions & Configurations Settings
Go to your Answerbase app within your Shopify administration portal:
Shopify Admin Portal > Apps > Answerbase
Then go within the "Installation Instructions" in the app as seen here: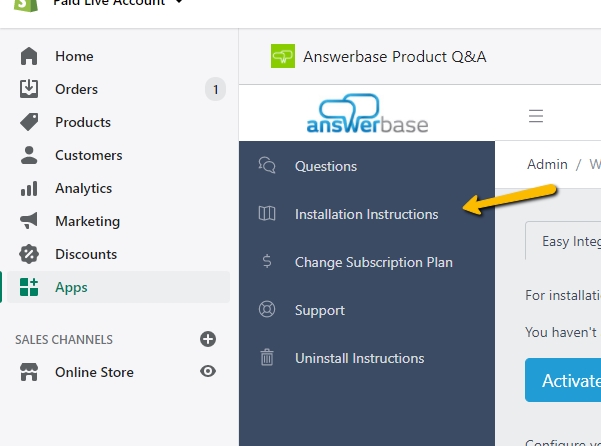 Make sure you're on the "Easy Integration & Configuration" tab.
Step 3 - Adjust Answerbase App Settings to Enable
Comm100
Chat Integration
Look for the "Chat Integration" field and select "Comm100" in that dropdown.

Click the "Apply Configuration" to save your settings changes.
Step 4 -Test Your Integration
Go to your product page and test out your integration. Make sure that your Comm100 chat option is showing up on the bottom of your browser: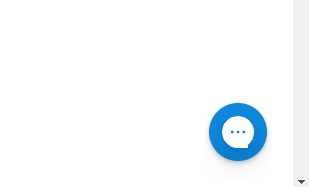 Once you've confirmed your Comm100 chat is showing....now to go your Answerbase product Q&A on your product page and click into the title to enter a question. You'll notice that when Comm100 chat is available and there is an agent online to manage any inquiries....there will be an additional option for your customers to choose from where they can choose to chat with an agent through Comm100 if they prefer that to posting a new question through Answerbase.

When you click that button, it will automatically open Comm100's chat where they can go ahead an interact with an agent if they're available. That completes your Answerbase and Comm100 chat integration, to help ensure that your customers are engaging with your site in order to get the best product answers through the most desirable channel in order to convert more sales on your site.