Answers
Jun 10, 2021 - 06:56 AM
You can add new users to receive emails about moderating and managing new content by adding new Moderators in your administration site. In order to do so, follow these steps:
1) Add a New Moderator User
Go to "Users > Users List" in your administration site as seen here: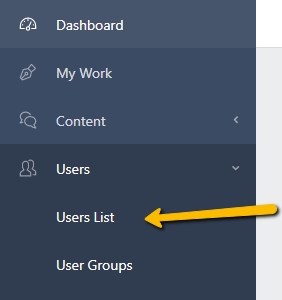 Then....click to "Add New User" as seen here: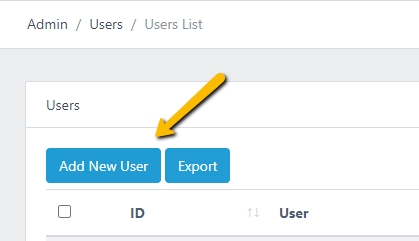 When you're creating a new user, make sure that they have the appropriate account information and give them the "Moderator" role in the process as seen here: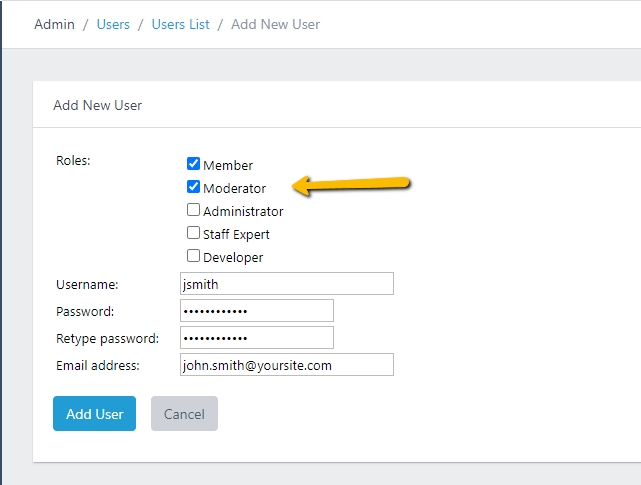 Please note that moderators will log into the administration area and be able to manage all aspects of content and users, see
full description of the moderator role here
.
Once you've filled in the appropriate information on the form, you can click "Add User" and you'll be brought back to the users list with the new user listed at the top.
2) Manage Users Moderator Settings
When viewing the "Users List", click on the new user's username to view their profile in the administration site. You'll see on their profile, that they have the Moderator role that you assigned to them as seen here:

When viewing their profile, you'll see that there is also a "Moderation" tab available....click on that tab option to pull up their moderator settings as seen here: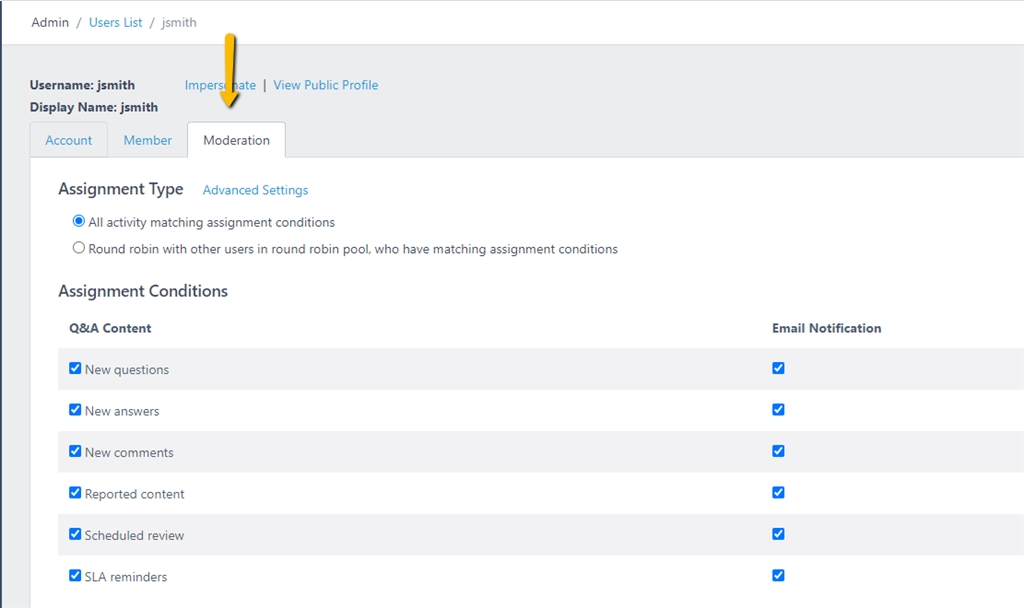 Those settings will determine what items they get assigned to as well as what they'll receive email notifications about. You can adjust those settings as you'd like to ensure the new moderator is assigned to the appropriate items you'd like them to manage and get notifications to do so.
We hope this article has been helpful, please
Contact Us
if you need anything else and we'll make sure you're taken care of.